Have questions? Call the Chicago Store at (312) 787-3221
New Arrivals
The ultra-thin, lightweight smartwatch with built-in Garmin sports apps that you can wear every day to help you keep a healthy balance between work and life.
Rugged, capable and smart multisport training GPS watch. With feature sets for fitness training plus feature sets for outdoor navigation, fēnix 3 is ready for any training activity and competition.
All-in-one 6.0-inch premium navigator with built-in dash cam and driver awareness features
Sign Up for Chicago Store Promotions
Drop in your email and we'll keep you in the loop.
Explore the Store
In Chicago, you'll find all of our most popular navigation devices coupled with exceptional customer service, hands-on product demonstrations, interactive kiosks and in-depth product training and seminars. It's high-tech. It's interactive. It's a unique shopping experience. It's the Garmin Store.
663 Michigan Ave., Chicago, IL 60611
Map/Directions
Customers can valet park for 2 hours outside T.G.I. Fridays (cost is $8). You must get a Garmin stamp on your ticket. Valet opens at 11 a.m.
More Ways to Shop
Call to Order
Call (312) 787-3221 or email your order request to chiphoneorder@garmin.com.
Please note: Overnight pricing by request only. The shipping cutoff deadline is 2 p.m. on weekdays.
Order in Bulk
Call (855) 527-4277 and speak to an associate or complete a Bulk Order Request.
For Wellness Bulk Sales, please call (855)-527-4279 or complete a Bulk Order Request.
Programs
Trade Old for New
Only at the Chicago store can you trade in your old Garmin device for credit toward a new device.

The exclusive trade-in program lets you trade in select automotive and fitness devices for $40 credit toward a new one. If you're thinking about an upgrade, you can trade in your old device and we'll ensure it's recycled properly. The Chicago store carries the latest in GPS products, and our knowledgeable staff will help you find the perfect new device to fit your needs. Call the store today for more information.
Not all device models are eligible for the trade-in program. Even if a particular model is eligible, a particular device only will be accepted for trade-in if it is functional, unaltered and has no screen damage. Other restrictions apply. See a store associate for complete details.
FRASCA Flight Simulator
If you are a pilot interested in the G1000® glass cockpit suite presented on the FRASCA Simulator, you may sign up for a 1-hour, personalized introduction. Please select "G1000 Tutorial" after clicking Book Now below. You will be asked to enter your pilot's certificate. This is an introduction to the G1000 capabilities — it is not time that can be logged. An instructor must accompany you, and there is a fee of $49.95 (paid upon your arrival).
Book Now
GPS Academy
Sign up for your personal, customized tutorial and learn the ins and outs of your Garmin device.

Whether you're a new nüvi owner or just need some tips on how to get the most out of your Forerunner, there's a tutorial for everyone. Call 312-787-3221 and select option #2 to book your tutorial.

The personalized one-on-one session is $29.95 for 1 hour. Show your Chicago Store receipt for a discounted VIP rate of $14.95.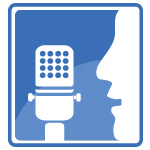 Voice Studio Booth
With Voice Studio, you can customize your nüvi with voice directions from family and friends. Once finished, you'll be ready to go with custom voices on your compatible device! It's fun, it's easy, and it's a great way to add a bit of personality to your device!
---
Free Shipping
Receive free ground shipping on all phone orders over $99. Call an associate today to have one of our devices on your doorstep.
---
Miami Stores Announced
Just announced: 2 Garmin stores are coming to Miami! Look for us on Lincoln Road and in Aventura Mall.
---
Calling All Pilots!
Join us on September 1 from 6:30 p.m. to 8 p.m. for an aviation seminar and your chance to win the all-new D2™ Bravo.
Contact Us
663 N. Michigan Ave | Chicago, IL 60611
(312) 787-3221
Store Hours
Monday* - Thursday 10 a.m. – 8 p.m.
Friday & Saturday 10 a.m. – 9 p.m.
Sunday 10 a.m. – 6 p.m.
Labor Day Hours:
The store will close at 5 p.m. on Monday, September 7.